The vision of the Bahá'í Faith is to build a worldwide community, characterized by unity, justice, and equality. To accomplish this, the Bahá'í Writings tell us that: spiritual, moral, intellectual and material development should be linked together and that every population should be able to trace the path of its own progress. Therefore, Bahá'ís believe that social change is not a project that one group of people carries out for the benefit of another. Development should promote self-reliance, unity in the community, collective learning, and justice.
Historically and worldwide, Bahá'ís have worked towards this vision by promoting racial and gender equality, through advocating for education and inclusion for all. This has found practical expression in Bahá'í schools, agricultural cooperatives and medical clinics. It's also expressed in arts and media.

For the Bahá'ís in Vanuatu, the foundations of the process of building an inclusive and just community are being laid in the educational process. Through this ''Community Building Process'' people learn and grow together, apply what they learn in their families, neighborhoods, and communities. This capacity building is laying the foundation for additional individual and collective actions to promote social and economic empowerment.
For Bahá'ís, this means faith is not shown in words alone, but must also be shown in action. A few examples of applied action are listed below.
Coral reef protection in Tanna – Bahá'ís believe in protecting and conserving our beautiful natural world. On Tanna, a Bahá'í junior youth spiritual empowerment program worked with local chiefs to create a marine conservation area and worked to rebuild the coral reefs in that area.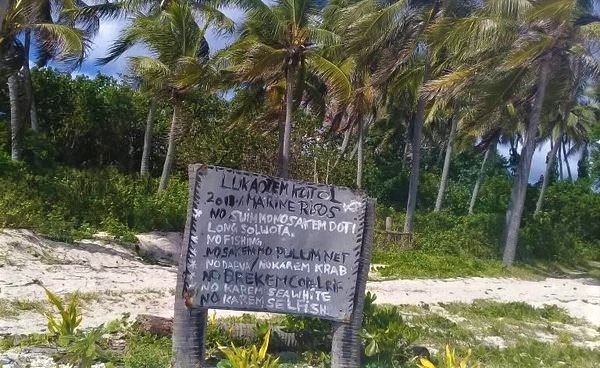 First marine conservation Area of junior youth group of Nakayelo community in Tanna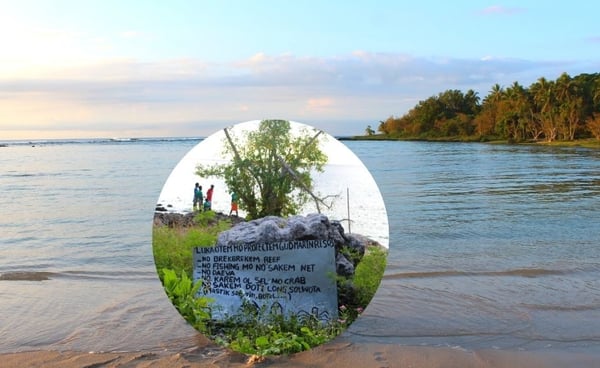 Second marine conservation Area of junior youth group of Nakayelo community - Imanaka Tanna
Community clean-up in Blacksands – Bahá'ís believe in the importance of working together to create a better world. In Blacksands, Bahá'ís collaborated with the Department of Forestry and local community members to clean the river, an important source of water for the community, plant trees and grasses to prevent bank erosion, and collect rubbish.
In addition to community building activities, reporting on grassroots Bahá'í social and economic initiatives in response to support, rebuild and the reconstruction phase of Tropical Cyclone.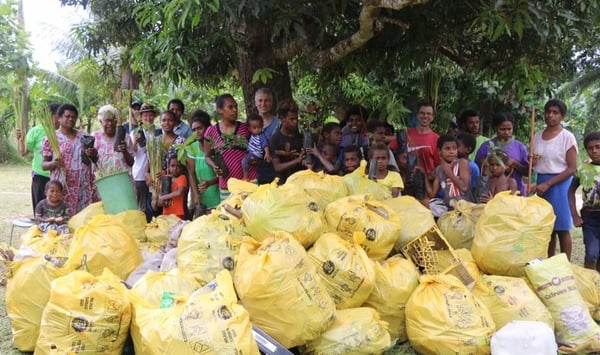 Group photo of Blacksands Bicentenary river cleanup and planting
Preparation for Social Action Program
Preparation for Social Action (PSA) is a non-formal educational program offered by the Foundation for the Betterment of Society (FBS), a Bahá'í inspired development organization that enables local tutors to instruct and work closely in rural and urban settings with groups of 10-15 young people whose ages usually range from 15 to 25. Study of the PSA course takes three hours a day and is completed over two to three years. The emphasis is on practical 'learning by doing' activities such as the development of environmental action groups, working with groups of children and youth, health education and agricultural research that involves planting, growing and maintenance of crops.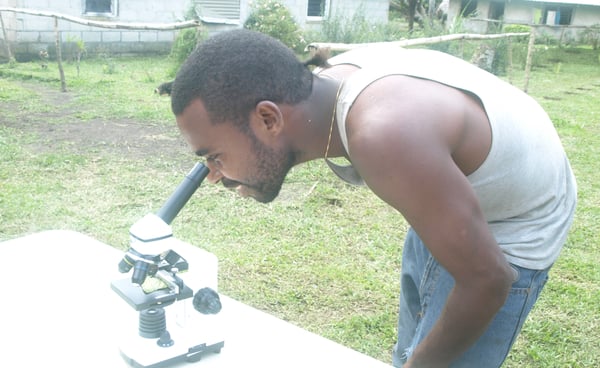 PSA participant during their experiment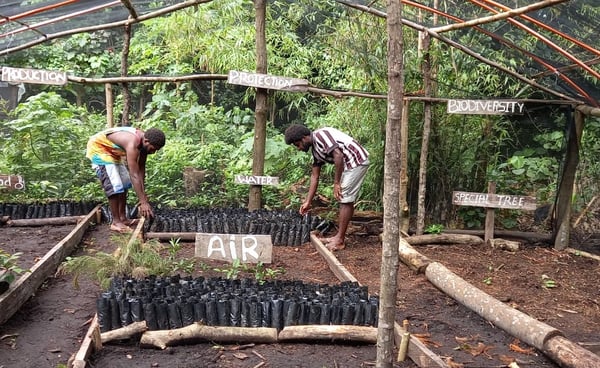 PSA Participants making nursery of different plants pieces
Kindergarten Program
Foundation For The Betterment Of Society( FBS) trains kindergarten teachers and accompanies them and their communities as they establish small kindergartens in their own localities. As with other programs offered by FBS, this one focuses on building capacities in areas such as mathematics, science, language, environmental awareness and community development. The most significant of these capacities are concerned with the processes of community life, for service to the community lies at the heart of all the endeavours undertaken by those who participate in our programs.
These programs are offered by Foundation For The Betterment of Society a Bahai inspired development organisation.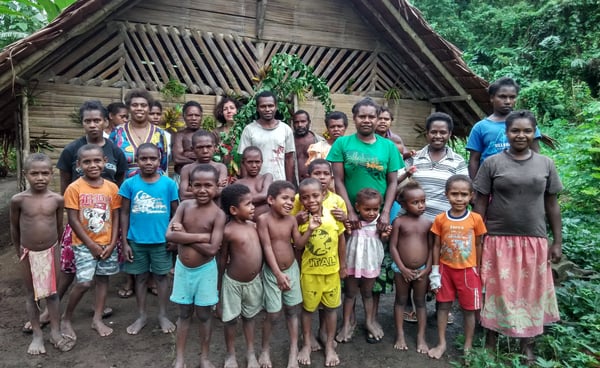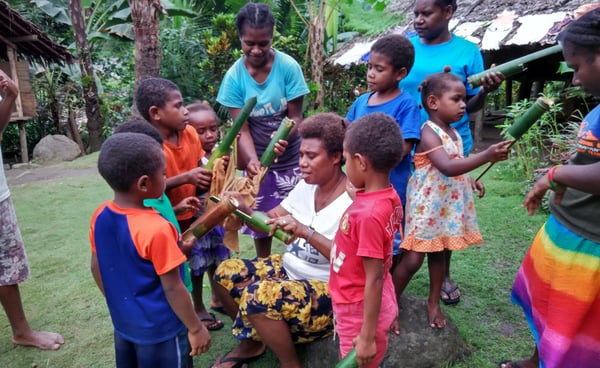 Kindergarten in Santo doing arts activity
"Let deeds, not words, be your adorning."
~ Bahá'u'lláh